Global Graduate Engineering Development Programme 2021
Spirax-Sarco Engineering UK & USA
Spirax-Sarco Engineering UK & USA - Global Graduate Engineering Development Programme 2021
You may not have heard of Spirax-Sarco Engineering, but your life has almost certainly been influenced by the work we do. Every product you come across has been touched by our products in virtually every area of industry, such as food, beverages, healthcare and pharmaceuticals.
Imagine working in a place where you can put your drive and ambition into practice. We encourage innovation and ingenuity, support each other and are passionate about developing and rewarding talent. We're very proud of our culture that enables everyone to fulfil their potential and enjoy playing their part in helping us to achieve our future ambitions whilst delivering for our customers.
If you value the importance of sustainability in today's world, then you will find our graduate development programme the best place to start your career. We are committed to improving the sustainability of our operations. As a leading engineering group, we have an ethical responsibility to manage our economic, environmental and social impacts, while helping our customers and suppliers to do the same.
Spirax-Sarco Engineering has been established for over 125 years and has grown into a global organisation with operating units in 47 countries & sales offices in a further 15 countries around the world.
Spirax-Sarco Engineering comprises two world-leading businesses:
Spirax Sarco for steam and electrical thermal energy solutions. Spirax Sarco also includes; Chromalox for electrical products, systems/solutions for industrial process heating and temperature management; as well Gestra a technology leader in advanced industrial boiler control systems who specialises in the design and production of valves and control systems for steam and fluid process control.

Watson-Marlow for niche peristaltic pumps and associated fluid path technologies.​​​​​​​​​​​​​​​​​​​​​​​​​​​​​​​​​​​​​​​​​​​​​​​​​​​​​​​​​​​​​​​​​​​​​​​​​​​​​​​​​​​​​​​​​​​​​​​​​​​​​​​​​ Watson-Marlow also encompasses ten distinct brands which, combined, deliver a suite of fluid technology solutions to the Biotechnology, Food & Beverage, Chemical process, Mining and Environmental sectors.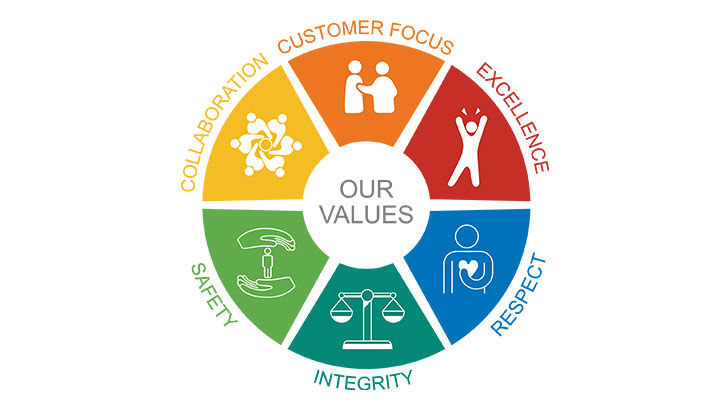 Our 2 year programme involves 6 monthly placements in various areas of our business and will typically involve time spent in product development, research, testing, manufacturing, sales and a 6 month placement in an operating company abroad to give wider experience of our business. All of this sounds pretty exciting when you think about what you will gain; interacting with customer and business stakeholders, accessing in depth knowledge and expertise in engineering and business.
Throughout the 2 years (and beyond!) you will be mentored and trained by both experienced managers and graduates who have been where you are now. Once you have completed your 2 years, you will seek out a role in your preferred area of the business. The support doesn't stop there either, you will have built a support network and we will work with you to continuously develop your career.
So, if you are a natural communicator who is passionate about customer service and who loves to work collaboratively on challenging projects then we would love to hear from you.
In return, we offer a really competitive salary and company benefits.
As we operate this programme across our Spirax-Sarco Engineering businesses (for example Chromalox; Gestra, Spirax Sarco, Watson-Marlow) you will have the opportunity to spend time in more then one of these businesses.
Therefore Assessment Centres (interviews) may be held at any one of our locations/businesses in the country for which you have applied.
We will pay for reasonable travel/accomodation expenses, agreed with us in advance, for candidates who attend an assessment centre.
Spirax-Sarco Engineering is committed to achieving workforce diversity and creating an inclusive working environment. We welcome all applications irrespective of social and cultural background, age, gender, disability, sexual orientation or religious belief.
To apply please follow the link - Spirax Life